Roll up, roll up! It's time to drag out the gore-tex and get psyched for the great Tyn Lon hut meet!
"Snowdonia...In November!?" I hear you cry, and yes we are that lucky. Nant Peris offers fantastic access to walks, scrambles, climbs, peaks and pubs - something for everyone in all weather conditions.
Tyn Lon is also the fanciest of fancy huts with great cooking facilities, a mezzanine, and a roaring fire. And if that's not enough, it's NEXT DOOR to the
Vaynol Arms
. If you're new to hut meets, Tyn Lon is great place to start.
Tyn Lon in glorious sunshine (probably not November):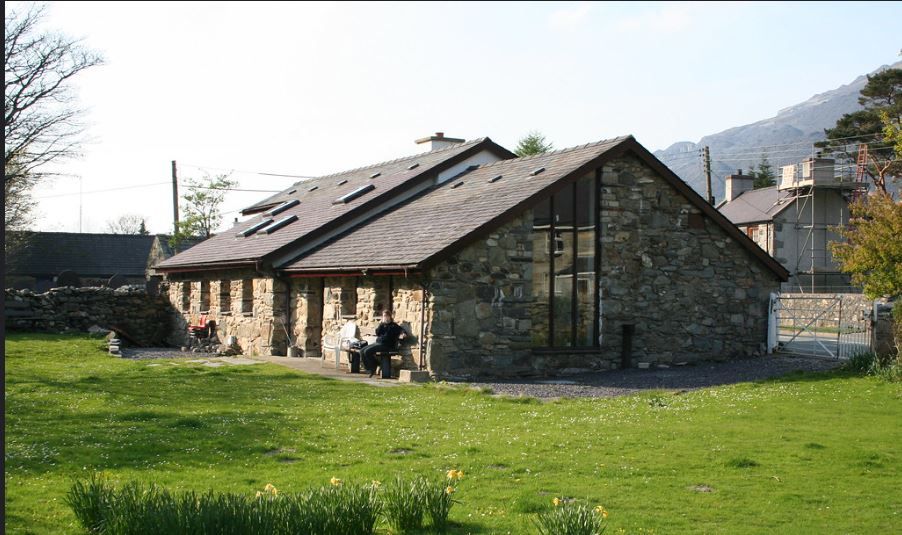 Sign-up opens:
4th October
(Tuesday)
Maximum spaces:
14
To sign up:
1. Log in to your account at
https://www.leedsmc.org/login
(not the same password / username as the Bulletin Board!)
2. Click the Membership drop down and select "My Details".
3. On the My Meets card select "Sign Up". Navigate to the meet you wish to sign up for. It will either say "Opens On xx/xx/xx" or "Sign Up".
4. To sign up for an open meet click "Sign Up". This will take you to the sign up page for that meet. You can also navigate to this page from the Meets Calendar (
https://www.leedsmc.org/calendar
).
5. On the meet page click the "Sign Up!" button. You should then see your name added to the list of Sign ups (pending).
6. Pending attendees are confirmed at the end of each day. If there are more attendees than places then places are assigned randomly on a daily basis, otherwise you will be confirmed automatically the next day.
7. To remove your pending sign up you can click "cancel sign up". You can only cancel as a pending attendee, once you have been confirmed on a meet you can only cancel by contacting the meet leader.
**PLEASE NOTE** If you've not paid your subs, you won't be given the option to sign up. If there is any issue, please get in touch with me. Any prospective members must have completed an application form and paid subs.
You will need to pay as soon as your place is confirmed to secure your place - via bank transfer - details are in the private section - MAKE SURE you detail your name and what you're paying for on the reference! It's £12 a night so total of £24 please.
1. Dan A (paid)
2. Tayah H (paid)
3. Karl H (paid)
4. Martin W (paid)
5. Will S (paid)
6. Graham J (paid)
7. Lukasz K (paid)
8. JR (paid)
9. Luke J (paid)
10. Alice H (paid)
11. John A (paid)
12. Cath S (paid)
13. Harry B-D (paid)
14. John W (paid)
Reserves
1. Penny N
Lift shares
1. JR, Luke, Alice (probably)
2. John W - offering pick up in Leeds Friday lunchtime
3. Graham J, Harry
4. Will S, Karl?
5. Lukasz, John
6. Tayah, Dan
7. Martin W
8. Cath S
Group meal (Mexican fiesta!)
1. John W - Chilli (meat)
2. Cath S - refried beans & salsa/salad
3. Tayah H - Bean and jackfruit tacos
4. Harry - Nachos
6. JR - Rice, limes, corona
7. Lukasz/John - Tiramisu
8. Will S - Guacamole
9. Graham J - Tortillas & sour cream
10. Martin W -
11. Alice/Luke - Mini chicken fajitas
12. Karl - Wood (not edible)
13. Dan A - Salad & jalapenos